Southeast Texas Live Music Spotlight: Alex Rozell at Beau Reve Port Arthur
This month, Southeast Texas live music fans will have two opportunities to catch rising star Alex Rozell at Beau Reve.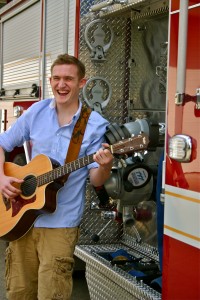 Born in Pt. Arthur and growing up in the neighboring town of Port Neches, Alex Rozell's life has been filled with music in this culturally diverse corner of southeast Texas.
Songwriting followed and by age fourteen Alex had realized his true calling.
Over the last few years he has performed hundreds of regional shows ranging from coffee houses, restaurants and nightclubs to private parties, weddings, outdoor pavilions and theaters. Alex's experience as a performer displays tremendous talent, confidence, artistry and skill.
Soulful and unique, blurring the lines between Americana, pop rock and blues, Alex's silky smooth vocals complement heartfelt lyrics.
His music carries influences of James Taylor, The Eagles and Jackson Browne, as well as contemporaries such as John Mayer, Zac Brown and Ray Lamontagne.
Memorable and warm, Alex's live shows incorporate a perfect blend of originals with popular classic to current material allowing him to adapt and relate to a variety of audiences and venues.
Alex has composed more than 40 original works and is currently finalizing production on the forthcoming release of his debut CD, Among All Other Things while working as a full-time fire-fighter with the Port Arthur Fire Department.
Don't miss Alex Rozell LIVE at Beau Reve:
Saturday 10/12
Saturday 10/19
Beau Reve: 4400 Atlantic Road in Port Arthur
Call for more information: (409) 962-2422
Click for more on Beau Reve Port Arthur.