Southeast Texas Wine Enthusiasts Discover New Favorites With the WineStyles Wine Club
Do you enjoy fun Beaumont wine and craft beer events?
Southeast Texas wine enthusiasts have a wonderful resource in WineStyles Beaumont.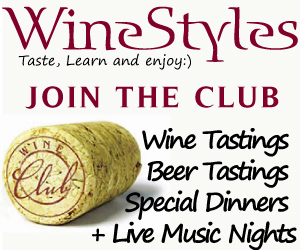 Conveniently located on Dowlen Road, WineStyles has earned a reputation both as a wonderful Southeast Texas wine bar and for having one of the best (and easiest to explore) wine selections in Beaumont.
Their wine club is a great way to discover new wines – and WineStyles does the work.
They make selections of great wines from across the nation and the globe that warrant your attention. They sample wines from Argentina, California, Australia, France, Spain, and Italy. The best come right here to WineStyles Beaumont.
This is a really special wine bar experience for Southeast Texas.
Each month, members of their wine club swing by and pick up their selections.
Is it time for you to become part of the WineStyles Beaumont wine club?
Stay for a glass of wine or come in on Fridays for one of the most relaxing live jazz nights in Southeast Texas.

Whether you're looking for a Southeast Texas wine bar you can relax in with friends after a long day at work or if you'd like to pick up a nice bottle of wine for a weekend at home, WineStyles has a great selection of wine by the glass or the bottle.
WineStyles Beaumont is a favorite of Beaumont wine enthusiasts.
Discover them for your self today.