Suga's Romantic Beaumont Dinner and a Movie Night Friday
Suga's romantic diner and a movie night is back this Friday.
Suga's Deep South Cuisine continually raises the bar in providing Beaumont entertainment combined with fine dining.
This Friday's flick is "Hope Floats" starring Sandra Bullock.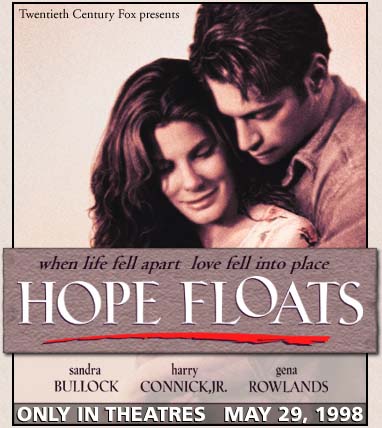 Suga's knows "Dinner and a movie" in one location can be much more relaxing than catching dinner in one part of town and rushing across town to the multi-plex in time for a movie.
At Suga's Dinner and a Movie, there is no rush. You can finally really relax.
Start off with a hand made cocktail crafted right in front of you at Suga's elegant bar.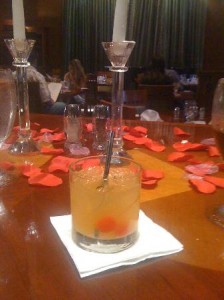 Order one of Suga's signature appetizers:
Southern Egg Rolls. Deep Fried Eggroll Stuffed with Chicken, Tasso Ham and Braised Greens Served with Spicy Mustard and Red Pepper Sauce
Goat Cheese Stuffed Shrimp. Large Gulf Shrimp Stuffed with Herbed Texas Goat Cheese, served with Tomato Relish and Chive oil
Smoked Duck Breast. Smoked Duck Breast with a Maple Duck Jus served with an Apple Compote and Cranberry Chutney
Click here for a full list of Suga's savory appetizers.
Follow your appetizer with one of Suga's entrees and you'll only be reminded that Suga's offers world class fine dining – right here in the heart of downtown Beaumont.
What are you in the mood for?
Suga's Crab Cake Salad? Suga's homemade crab cake on fried green tomatoes, red onions, cherry tomatoes, mixed greens, and Georgia peach vinaigrette. An inspired choice, after all candy and popcorn is still to come!
Suga's Short Ribs. Bourbon and black pepper braised beef short ribs served with savory corn fritters. Let's face it, you'd have to drive a LONG way to find short ribs in this class.
Savannah Seafood Platter. Suga's crab cake, golden fried redfish and pecan-crusted shrimp, served with  fries, crawfish Hushpuppies, pineapple/jicama slaw and Suga's Cajun tartar sauce. Fresh and flavorful.
Click here for Suga's full dinner menu.
Suga's Dinner and a Movie:
Upstairs at Suga's
Frida's featured film:  Hope Floats!
Complimentary candy and Popcorn!
Doors open at 7:30
Movie starts at 8pm.
$60/couple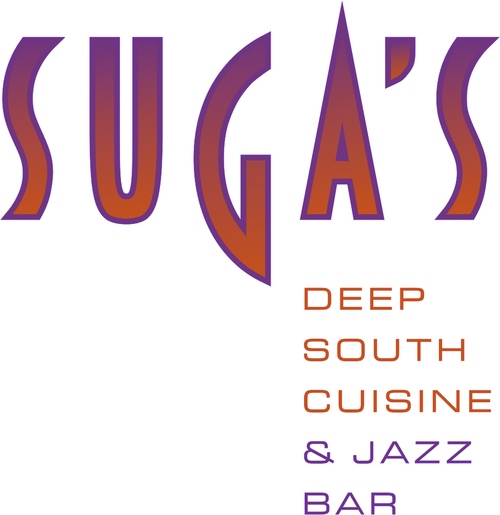 Check EatDrinkSETX.com daily for the latest in Beaumont restaurants and entertainment.
Upcoming entertainment at Suga's will be announced hereon EatDrinkSETX.com.