Theresa Grayson Live During Suga's Jazz Brunch This Sunday
Theresa Grayson fans will be pleased to welcome her back to Suga's Deep South Cuisine this weekend as their featured performer during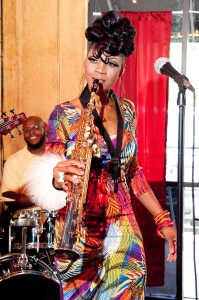 Sunday's Jazz Brunch.
Theresa Grayson is praised for her:
Poise
Elegance
Inspired live performances
Suga's jazz brunch is a perfect showcase for Grayson's sultry jazz stylings.
If you're a fan of live jazz (or brunch!) don't miss Theresa Grayson live Sunday for Suga's Jazz Brunch from 11-3.
There's something magical about enjoying worldclass jazz and Suga's Pan Perdu (New Orleans Style French Toast Topped with Bananas, Cinnamon, Sugar Cane or Vermont Crown Maple Syrup and Chantilly Cream with choice of Nueske Brown Sugar and Pepper Bacon or Homemade Sausage).
Check out the full Suga's brunch menu.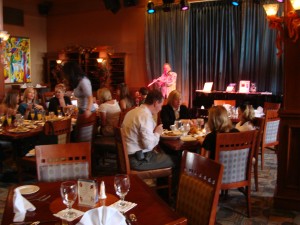 Click here for more information on Suga's, the heart of downtown Beaumont.