WineStyles Beaumont Valentine's Day Gift Basket for Her
Is your SETX Valentine looking for something special this year?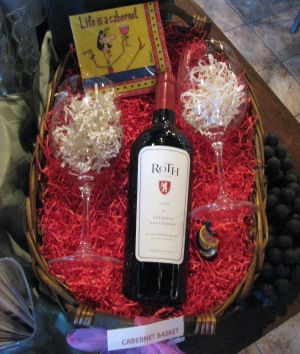 Head to Winestyles on Dowlen to take care of your Beaumont Valentine's Day Gift shopping.
She's outgrown teddy bears.
Flowers? Again?
A Valentine's gift basket from WineStyles Beaumont will help you take the evening to the next level.
WineStyles has a lot of experience in putting the just right gift basket together for SETX Valentine's couples.
For her, start with a bottle of wine – or sparkling wine to really set the tone for the evening. French, American, Italian – you can find it at WineStyles Beaumont.
Add something that will serve as a momento of your magical evening – a beautiful wine glass, a wine stopper with her initial (or yours!), or tell WineStyles a little bit about her and they'll help you get everything just right.
You can even enjoy an ice cold beer or a glass of wine while you wait.
This SETX Valentine's Day, elevate your game with a romantic Southeast Texas Valentine's Day gift basket for her.
Happy Valentine's Day Southeast Texas – from WineStyles Beaumont.