WineStyles Beaumont Wine Tasting Event Jan 25th: Reserve Now
One of the nice services Beaumont Wine Bar WineStyles on Dowlen provides Southeast Texas wine lovers is introductions to wines and vineyards from California to France to Argentina.
On January 25, WineStyles Beaumont will host a special event to introduce Beaumont wine enthusiasts to the award winning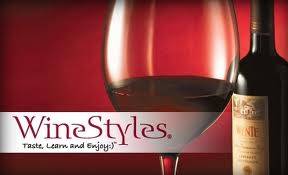 French Vineyard, Thomas Barton.
This will be a wonderful (and very rare) opportunity for Southeast Texas wine lovers to learn from renowned French wine expert Bertrand Leulliette who will give an introduction to these highly rated Thomas Barton wines.
The wines hand selected for this special Southeast Texas wine tasting come from many of France's premier wine producing regions. This will be the first time they've all been chosen for a Beaumont wine tasting, so this is a real treat for Southeast Texas wine lovers.

Seating is limited, so contact WineStyles Beaumont to make your reservation today:
WineStyles Beaumont Phone: (409)347-1340
WineStyles Beaumont E-mail: Kdaniel@winestyles.net
Southeast Texas wine aficionados won't want to miss this great event from Beaumont's premier wine bar, WineStyles on Dowlen.
Thomas Barton Beaumont Wine Tasting: Saturday January 25
Time: 7pm
Wines Include:
Thomas Barton Saint Emilion  (Merlot/Cab Franc)
Thomas Barton Margaux  (Cabernet/Merlot
Thomas Barton Sauternes  (Semillon/Sauvignon Blanc)
Thomas Barton Graves Blanc  (Semillon/Sauvignon Blanc)
Thomas Barton Bordeaux  (Merlot/Cabernet)
Thomas Barton Medoc  (Merlot/Cabernet)
Pricing for this premium French Wine Tasting event is:
$30 per person ($25 for WineStyles Beaumont wine club members).
A Southeast Texas great wine bar, WinStyles Beaumont serves several roles in the Southeast Texas wine aficionado community.
WineStyles Beaumont serves in:
Wine Education helping Southeast Texas wine enthusiasts learn about vineyards and varietals
Assisting Southeast Texas wine lovers in picking a perfect bottle for any occasion
Creating perfect gift baskets for Valentine's Day, birthdays, and special occasions
Providing a meeting room for birthdays, anniversary parties, or a gathering of fellow SETX wine enthusiasts
Giving Beaumont a first class wine bar to sample wines or craft beer by the glass
Hosting Southeast Texas beer and wine clubs that give members a chance to sample new bottles all year long (and receive discounts for WineStyles Beaumont special events)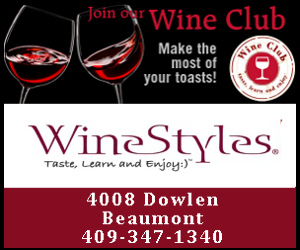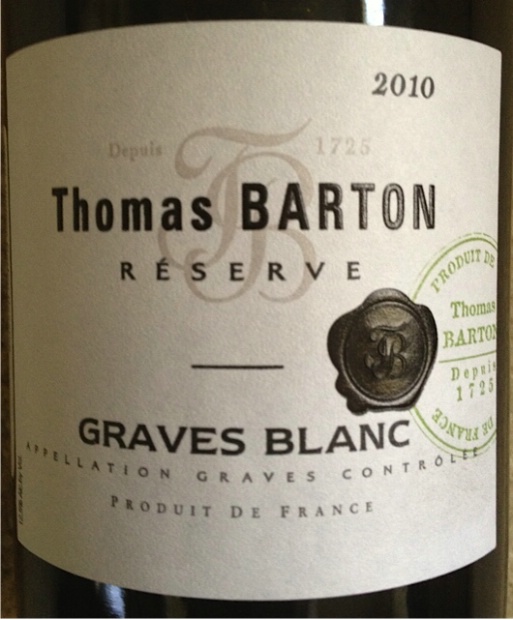 Are you looking for more great Southeast Texas wine events?
Stay tuned to EatDrinkSETX.com. We will provide detailed coverage of future WineStyles Beaumont events as they are announced.
WineStyles Beaumont is a great Southeast Texas Wine Bar. Click to find out more about what makes them so special.
Check EatDrinkSETX.com daily for news on new restaurants, seasonal menus, Southeast Texas festivals, and Southeast Texas non-profit fundraisers – and of course for more from WineStyles Beaumont.